Sunrise Rafting
Four decades of professional experience committed to providing
an outstanding river rafting adventure at an affordable price!
A family owned and operated company, now celebrates three generations of family rafting!
Nearly 40 years ago Sunrise Rafting started with a man, his raft and a dream. Over the next two decades the legendary "Old Man River," aka Dennis Fleming, slowly turned that dream into a reality and brought his family along to share the adventure. His sons, Bryce and Keith, grew up on the Klamath learning the ways of the river and eventually continued the family tradition. Over the years the Sunrise family continues to grow, and we remain committed to providing excellent rafting adventures. Today, the company is run by Keith and Bryce, but "Old Man River" can still be spotted floating the river with his sons.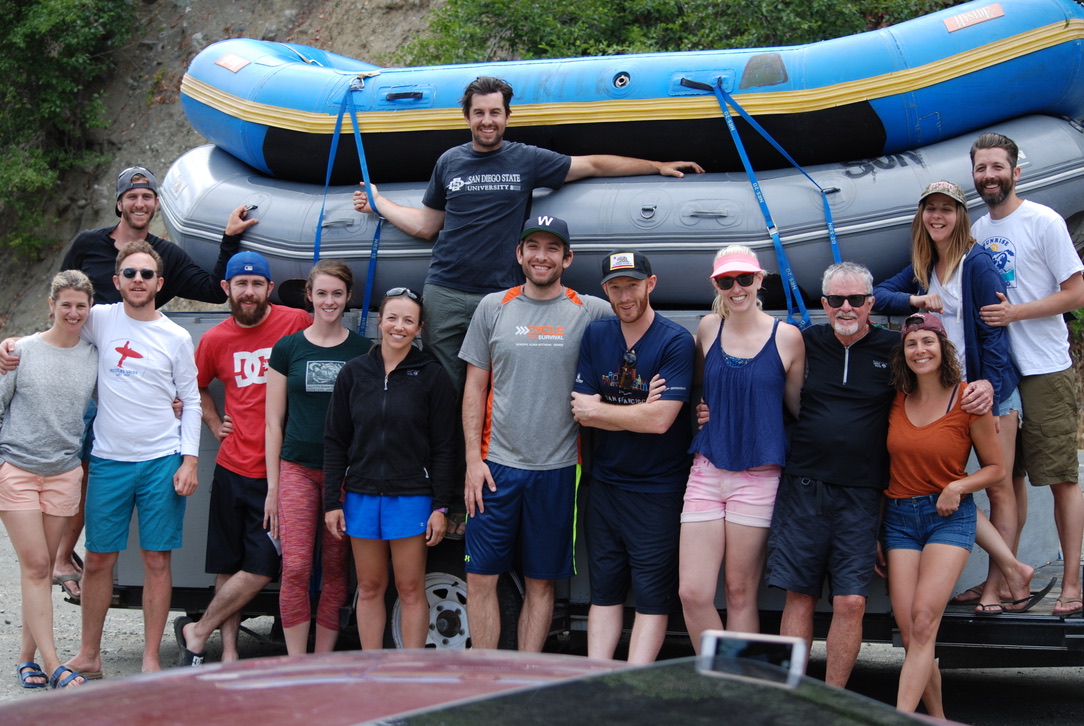 Sunrise Rafting is now hiring!

Are you an experienced River guide looking for a few more weekends of work? Or have you never been rafting before, but are eager to help out and learn the ways of the river? Either way, there could be a place for you with the Sunrise family this summer! Please contact us if you interested.
Sunrise Rafting operates under a permit from the US Forest Service and is an equal opportunity employer. The U.S. Department of Agriculture (USDA) prohibits discrimination in all its programs and activities on the basis of race, color, national origin, gender, religion, age, disability, political beliefs, sexual orientation, and marital or family status

"Sunrise guides knowledge of the river, flora, fauna, local history, ensures everyone has a great time. As a repeat customer, I feel a sense of rejuvenation of the soul with each trip.
- Kevin Fitting
The annual trip with the Sunrise rafting crew is a trip we look forward to all year, and has been a family tradition for over two decades and three generations. The guides are top notch and provide a perfect trip for family/friends featuring endless exploration, white water excitement and relaxing days on the river.
- Brian Hughes

We've run this river 20+ times with Sunrise rafting and it's still our top priority every summer.
- Tim Hughes