Sign Up for a Trip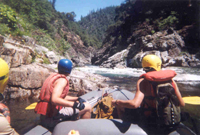 Currently we are not taking sign-ups over the web. If you would like to join us on the river, please email info@sunriserafting.com with your desired dates and number of people.
Sunrise Rafting operates under a permit from the US Forest Service.
Sunrise Rafting is a non-discriminatory company and does not discriminate on the basis of race, creed, religion, or gender.